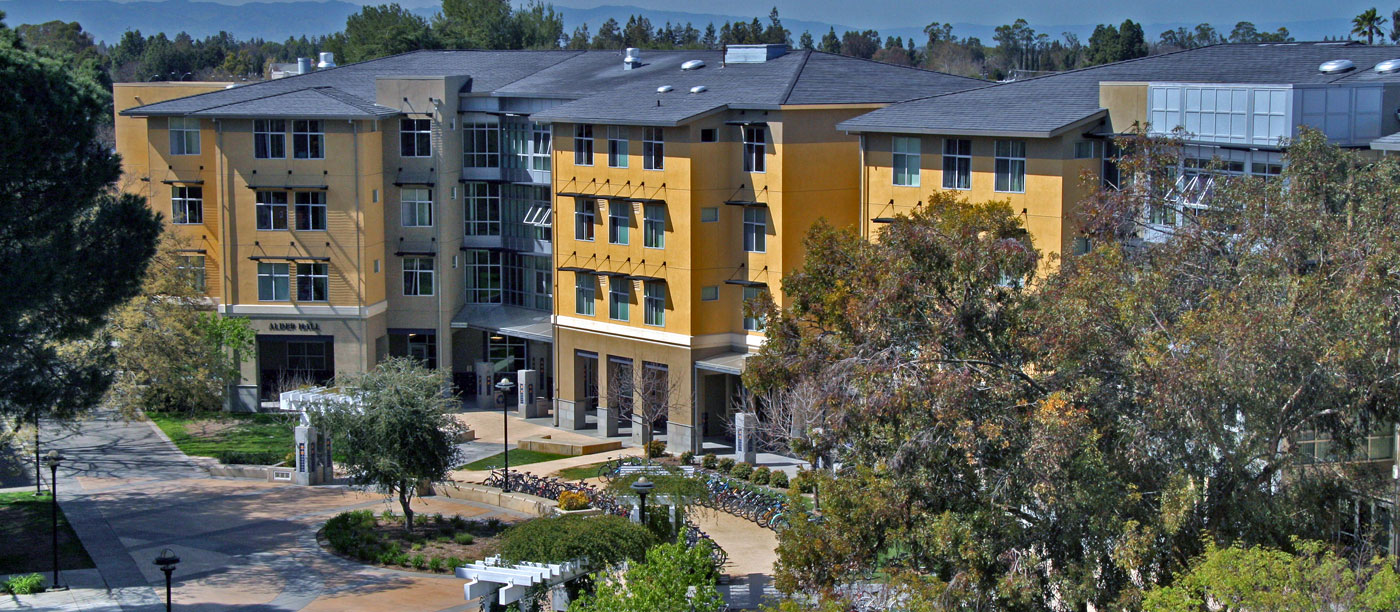 Welcome to the University of California, Davis campus. UC Davis has many innovative programs located throughout California. From agricultural research advice for local farmers to college preparation efforts in nearly every public school, UC has a direct influence on every California community. With its campuses, medical centers, national laboratories and programs around the state, UC is dedicated to serving California's communities.
Likewise, the City of Davis offers many attractions ranging from fine dining and live theatre events, to biking, the farmers market, and shopping in the unique downtown area. We welcome you to enjoy all that Davis and the campus has to offer.
About The Campus
The UC Davis campus is surrounded by open space—including some of the most productive agricultural land in the state. Outdoor sports enthusiasts will find many beautiful recreational areas within a 70-mile drive from campus: the American River, Clear Lake, Lake Berryessa, the Napa and Sonoma valleys and the historic Mother Lode country. The Sierra Nevada, Lake Tahoe, and coastal areas of Mendocino and Monterey are about 150 miles from Davis. If you prefer urban attractions, Sacramento, the state capital, is 15 miles to the east, and San Francisco is just 72 miles to the southwest. Both cities offer visual and performing arts, professional sports and other entertainment.
Interesting Sites on Campus
Campus Map

Visit the UC Davis website to view the UC Davis Campus Map.
City of Davis
The City of Davis maintains a "Davis Visitors" website that includes historic, economic, and entertainment information about the city, things to do, photographs, maps, and a calendar of events.
Yolo County Visitors Bureau
The Yolo County Visitors Bureau (Davis, along with Woodland, Winters and West Sacramento, are part of Yolo County) website connects visitors with places to eat, sleep and play while in Yolo County.
City of Sacramento
Sacramento, 12 miles east of Davis, is California's seventh largest city, and is known for its Gold Rush history, outdoor activities, and a growing art and dining scene. Discover Gold is the official online travel and meeting planner for Sacramento. Discover Gold Rush-era attactions, learn about the Capitol City, and find outdoor attractions, food, and cultural arts that make Sacramento a great city to visit.
City of Vacaville
Vacaville is a charming city about 15 miles west of Davis. Visit the Vacaville Conference and Visitors Bureau website to learn about Vacaville's many local shops, restaurants, and quaint downtown.
Transportation
There are a variety of ways to travel about the Davis region. Visit the Conference Housing Transportation webpage for more information.